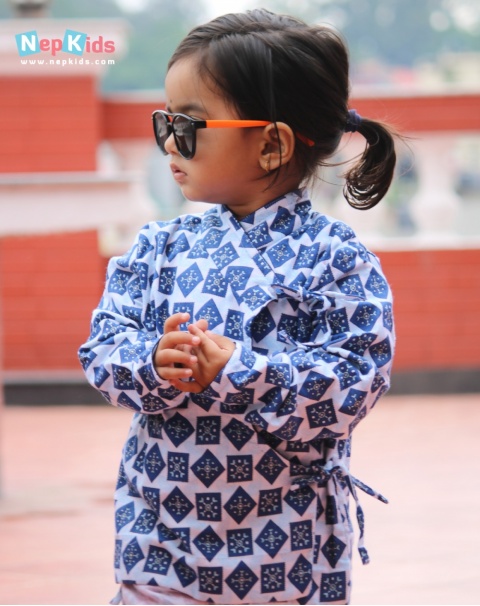 Our authentic children daily wear, Nepali bhoto set is really a wonderful complete clothing option for infant, babies and kids of all ages. Multilayer fabric and authentic design for infant, babies and children, have been used on regular basis by people since long time. Its scientific design, fabric options makes these bhoto sets ideal for different seasons.
Little kite print all around and soft fabric bhoto set is best every day wear. This set consist of inner wear (peti bhoto) and external wear (bhoto). Each item is made of two layered falatin on outer layer and cotton on inner layer making it ideal for children.
Warm and highly observable and breathable nature of this material, keeps the children comfortable.
Items included in this package:
2 items: peti bhoto and bhoto, suruwal and topi
Specification:
Type: Falatin bhoto set
Set: 2pc. Bhoto Set
Fabric: Falatin and cotton
Layer: 2 layers
Occasion: Daily wear
Fit: Regular fit